Adventures on the road to flavour town
The power of a diverse mix of varietals, blended with precision, and bottled in good time is a tradition centuries in the making. We love a good single varietal wine that showcases a specific grape in all its glory but we're also huge believers that a blend of just the right grapes can take a wine from good to great.
​​"Blended wines tend to be more consistent vintage over vintage," explains Winemaker, Barclay Robinson. "Although the growing conditions and fruit composition may be different, blending gives me the freedom to adjust based on balance and flavour profile ensuring we hit the mark every time."
An Interview with our Winemaker, Barclay Robinson
We caught up with Barclay right before the start of harvest to get his take on our lineup of newly-released blends and what he is loving about being a shepherd for these wines.
Q. What does
GSM
stand for and what do you love about this blend of grapes?
A. "The GSM is a blend of Grenache, Syrah, and Mourvedre. The 2019 vintage is a very elegant wine right out of the gates. The tannins are very approachable and there is such a great balance between the fruit, oak, and acidity. This is a wine that's drinking really well in its youth but if you are patient, you will be rewarded with this one — this is a wine that's going to age very, very well."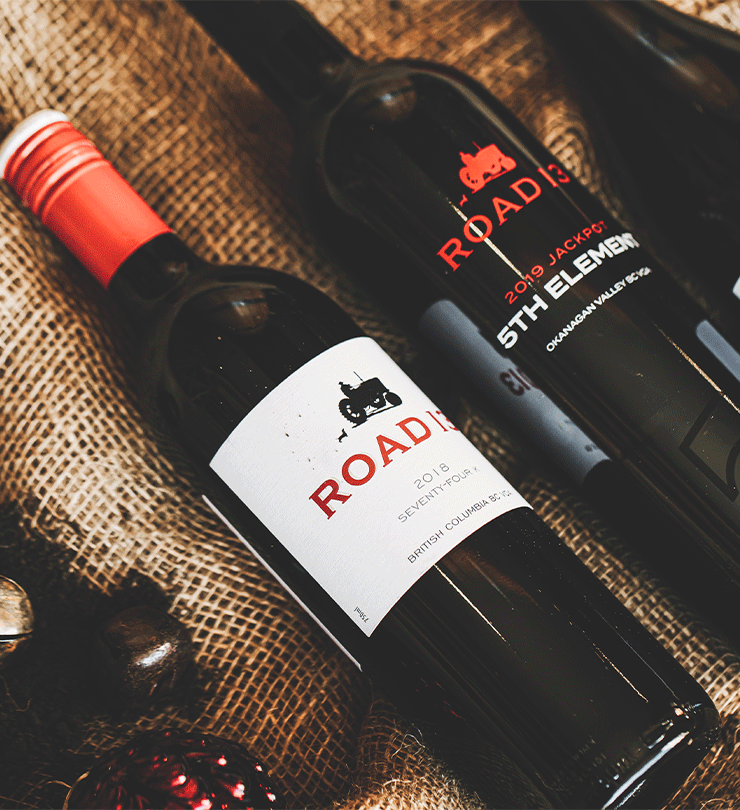 Q. What is the big difference between the
Seventy-Four K
and the
Jackpot 5th Element
? 
A. "The 2019 Seventy-Four K and 2019 Jackpot Fifth Element are two great examples of big, bold red blends that really go the extra mile. The Seventy-Four K, a blend of Merlot, Malbec, Syrah, Petit Verdot, and Cabernet Franc, spends a solid amount of time on the skins to give it that great concentration of flavour. It is a wine that's ready to drink now but it will also age well because it has more tannin structure and time in barrel.
The 2019 Jackpot Fifth Element has even more time on skins, giving this wine some really nice firm tannin. This bold tannin structure is balanced by an elegant and smooth mid-palate and finish thanks to new oak and a longer time in barrel."
.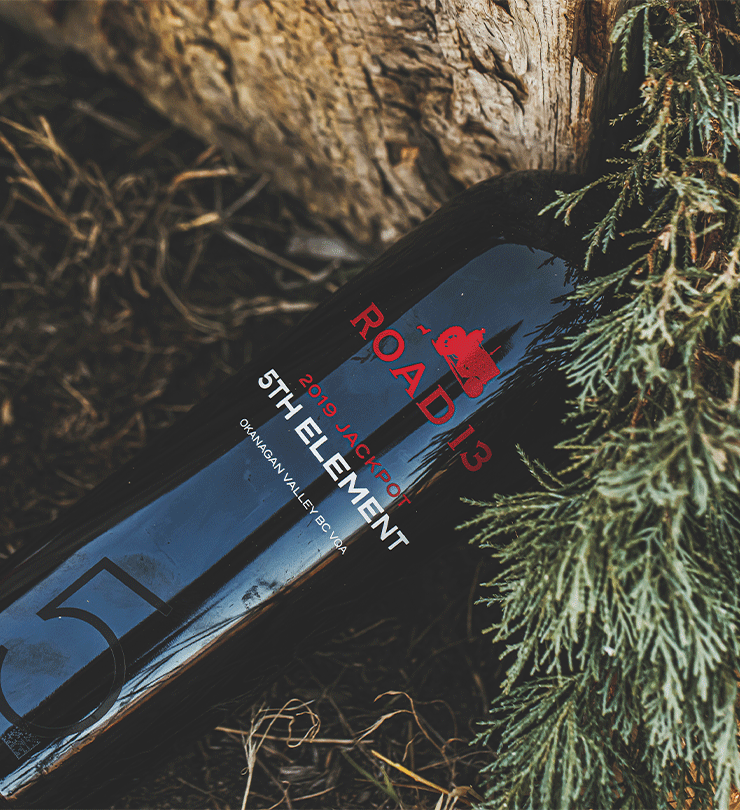 Q. What makes this vintage of the
2019 Jackpot 5th Element
different from previous vintages? 
A. "This vintage of the Jackpot 5th Element showcases the power of diversity. The 2018 vintage was a blend of Merlot, Cab Sauv, and Syrah but this latest release saw the addition of Cab Franc, Malbec, and Petit Verdot. The result is a wine with great complexity and plushness."
*Member Exclusive Wine
Get Spicy with our Roast Chicken Recipe
Road 13 vineyards x two rivers barnyard rub
Homemade with love.
"A staple in most homes, a good Roast Chicken recipe is something everyone should have in their toolbox. The true trick of delicious, moist chicken? A Meat Thermometer! They are cheap and easy to find and are a definite gamechanger. People are afraid to undercook chicken which is completely understandable, a good meat thermometer can take the stress out of the equation and leave you with amazing chicken every time."
What You'll need
1 whole chicken
2 tbsp Barnyard Rub
1/2 c butter
1 celery stalk, chopped
1 onion, cut in half
Let's Get Cookin'
Preheat the oven to 350°F.
Sprinkle the chicken with Two Rivers Meats Barnyard Rub.
Place butter, onion, and celery inside the cavity.
Cook uncovered for 1 hour and 15 minutes (make sure you have a minimum internal temperature of 165°F)
Baste the chicken with the drippings + melted butter.
Cover with aluminium foil and allow to rest for 30 minutes before carving.
Before you dig in, pour yourself a crisp glass of Viognier or Syrah Malbec!