Good Dirt is
Hard Work.
investing in the future of farmers in partnership with young agrarians.
With the help of Young Agrarians, we are working to support a new generation of farmers and the practice of regenerative agriculture. Join us!
Buy a bottle of 74K and we'll donate a dollar to next-gen farmer training that promotes soil health.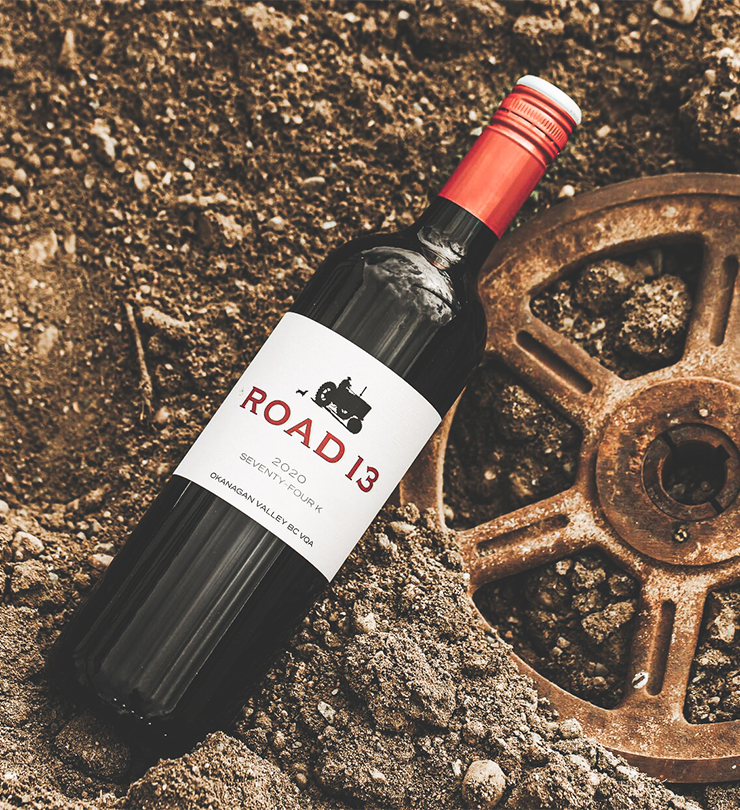 1 bottle = $1.00 to Young Agrarians
2020 SEVENTY-FOUR K
Perfect for pairing with prime rib, beef tenderloin, wild mushroom risotto, or charcuterie, as well as watching the sunset.
BEHIND THE NAME
The story behind the name of this wine is rooted in the South Okanagan's rich history of farming. Seventy Four kilometers is actually the total distance our farmers walk in a given season. This wine is a product of long days and heavy-lifting—organic farming at its finest!
"The fruit is sourced locally from both the Similkameen and Okanagan Valleys, making it a great representation of the diverse selection of grape varietals grown in our vineyards. Big, silky tannins and a round, lengthy finish are highlighted on the palate. This is a new vintage of an old favourite."
No Shortcut
to Greatness.
Honest. Goodness.
The 2021 vintage is a milestone season for us given it's our first harvest as a certified organic grower. That's right—everything we grow is 100% organic. 
This certification was a big job but we believe this hard work and commitment to the process is going to mean a happier Earth, healthy dirt, and a future of great wine.
For us, it's never about a single vintage or vineyard. A good farmer knows it's all about the give-and-take. Cover crops, wildlife conservation, and composting are just a few of the things we do to shepherd these lands. It's a long road, but on our road, there are no shortcuts.
"Now, more than ever, we need to grow the next generation of ecological farmers! Since we all eat - it is our collective responsibility to respect the Indigenous lands we live on and depend upon for vital resources - shelter, food, and water. Through connecting to the land and each other, we can grow a more resilient future for future generations."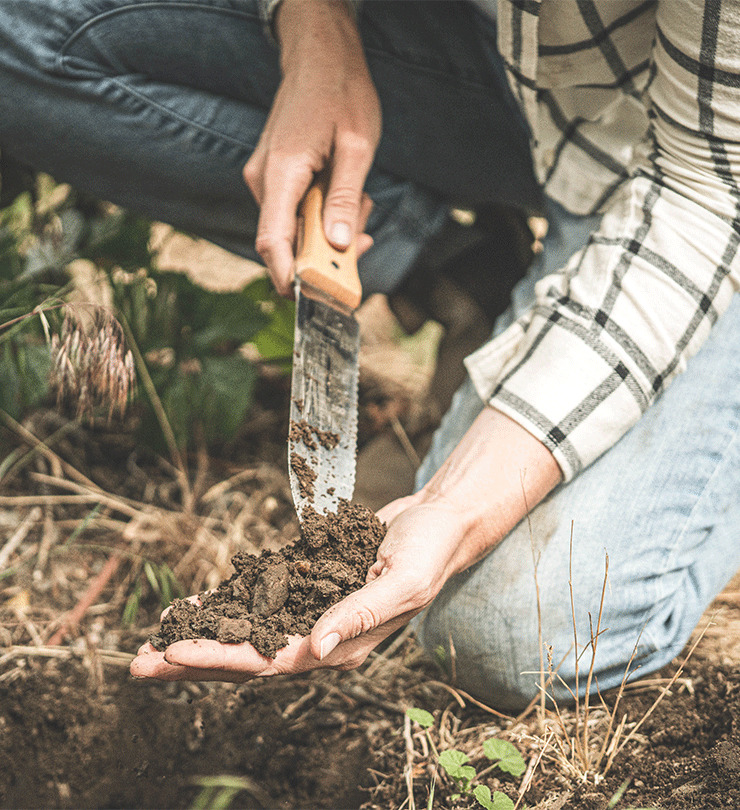 The World Needs More Farmers.
Young Agrarians are new and young ecological farmers who are advocates for regenerating soils and building vibrant food systems to feed our communities. This non-profit works to nurture local, ecologically produced foods through its growing network of farmers. Young Agrarians programs support the next generation to share knowledge, access land, business tools, on-farm training in regenerative agriculture, events and more! Join the movement at youngagrarians.org