Get Down and Dirty With Us
Support our organic farming initiatives at Golden Mile and Black Sage Bench by joining our team today. If you are looking for a results-driven and fast-paced environment, the family at Road 13 Vineyards welcomes you. We empower you to be a part of our next chapter in wine.
Our Culture
At Road 13 Vineyards, curiosity and creativity is what we look for and admire in our staff. Our values embody authenticity, trust, pride of ownership, and self-starters who take pride in the quality of their work, reflecting individual integrity. Most importantly, we love to win.
We love what we do. We're all in. It's how we have accomplished great things, and we've only just begun.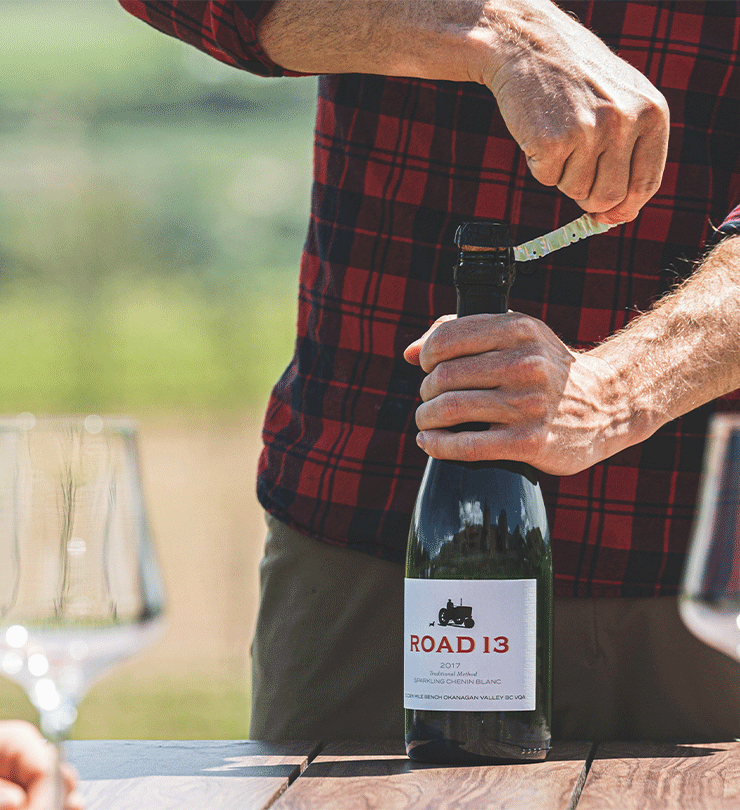 Our Perks
Our employees are our family. As a member of our family, you will receive paid comprehensive training for all job functions, enjoy some savings on tours, as well as our tasting room experiences, access to extensive wine education, and competitive wages.
Our winery has unique Rhône Valley inspired wines that showcase the quality of our region. Getting to connect with fellow red wine enthusiasts at our tasting lounge makes my everyday at Road 13 such a charm because our South Okanagan community is friendly and welcoming.
Working at Road 13 has become an incredibly enjoyable part of my week. Offering experiences and learning new things about this industry is incredibly fulfilling. Road 13 has been the perfect work experience and I'm delighted to be a part of it.
I believe that a working place is about the team and that's what Road 13 is all about. Alfredo has set the tone for fun, engaging tasting experiences. Being able to provide a winery tour with the help of our great winemaker Barclay is a treat that our guests love.