TASTE WINE WITH US WHEREVER YOU HAVE WIFI
Taste the South Okanagan in 90 minutes with Road 13 Vineyards. Allow us to introduce you to a taste of our winery, our dirt, and our winemaking through a guided, online tasting experience. Exploring our collections and dig deep into how farming our vineyards one vine at a time is how we bring out big, bold, delicious flavours in all our wines.
Minimum of 20 wine packages for each experience.
1
Step 1
Select your Wine
Each of your guests will receive a curated wine tasting boxes including 3-4 wine bottles, tasting notes and any pairings you choose.
2
Step 2
Set a Date
Book a date with our Private Event team. We recommend planning your event at least 3-4 weeks prior to the date.
3
Step 3
Collect Your Guest's Addresses
Share your guest's addresses and leave the rest to us. A Wine Box will be sent to each of your guests prior to the event date so they can taste along.
The Essential
$120 per guest
---
Wines Include:
2020 Viognier
2019 Syrah
2019 Cabernet Sauvignon
Request a Quote
The Signature
$200 per guest
---
Wines Include:
2018 Sparkling Chenin Blanc
2020 Jackpot Chardonnay
2019 Jackpot 5th Element
Request a Quote
Doing RIght, Growing Good
Road 13 Vineyards history of winemaking has all the ingredients of a juicy story – dream chasing, risk taking, neighbourliness, and true grit. It all starts with good dirt, farmed organically, and hard work. It's not always easy, but it produces honest, quality wines that are delicious and fun to drink.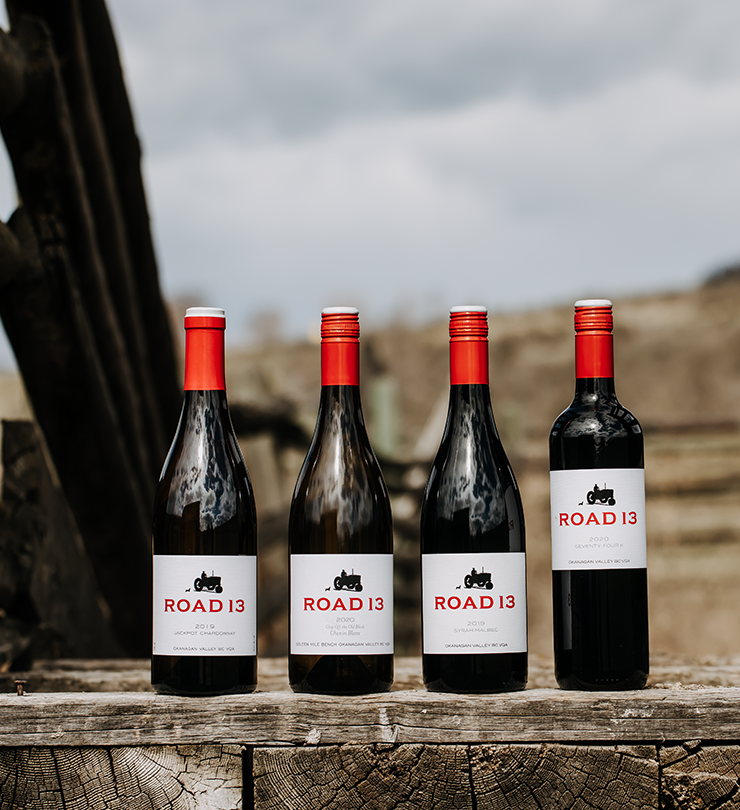 Included in Your Wine Tasting Box
Each tasting box we ship to your virtual event guests includes 3-4 wine bottles, tasting notes for each of the wines, and any enhancements you choose to add.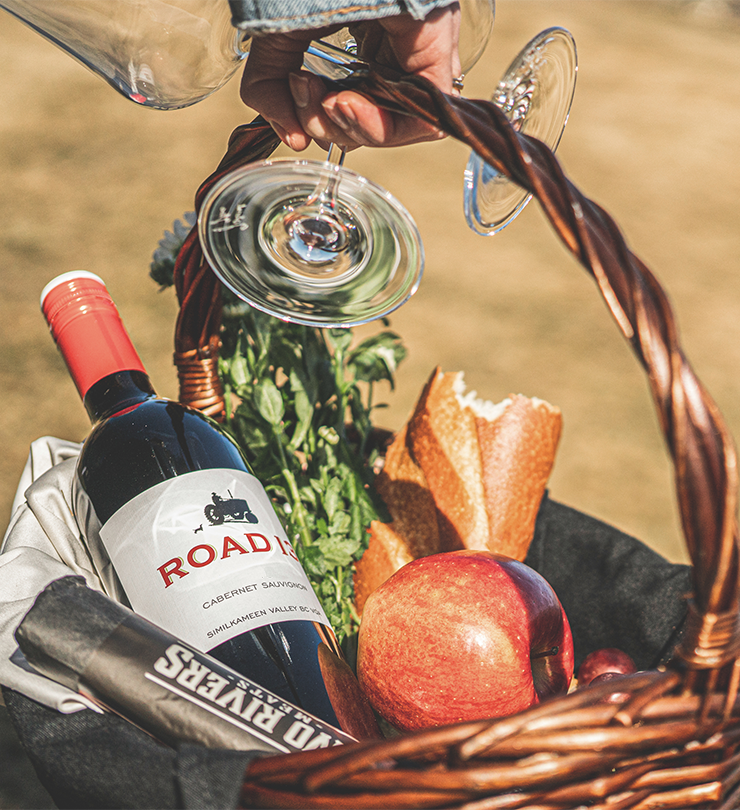 Add Enhancements
Add the perfect finishing touch to your virtual tasting with one or more of these welcome add-ons.
Artisan Cheese
With our popular house-made crackers
Karat Chocolate
Elegant confections hand-crafted in Kelowna
Corkscrew
The most important wine tool
$25 per guest