The Secret's in the soil
Our roots run deep in this valley and that means we know this place like the back of our hands. The secret's in the soil and in our case, soil that's been thousands of years in the making.
Experience has taught us that you can't make great wine without good dirt and hard work. We farm organically here. It's our way of taking good care of this place we call home. It's not always easy, but it produces honest, quality wines and we wouldn't have it any other way. 
The Golden Mile and Black Sage Bench is home to just the right mix of heat and heart.
Learn more about the good dirt in our neck of the woods.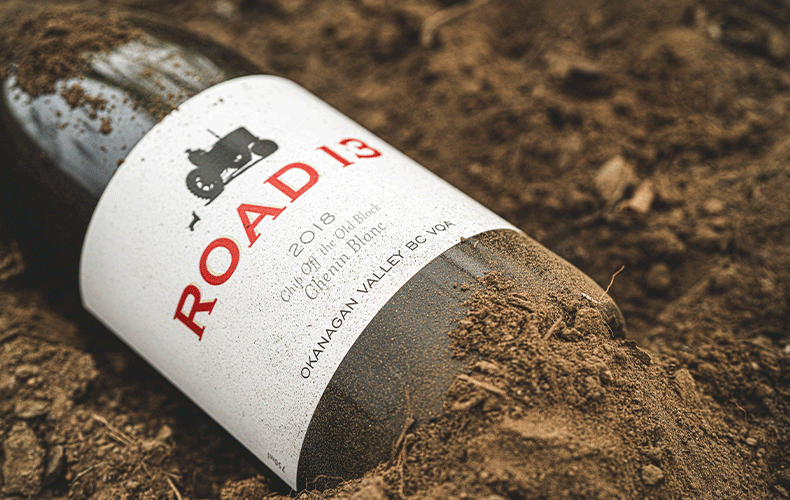 "My favourite thing about the soil at Road 13 is that it's rich with carbonate minerals and is loaded with rocks. Combine this with our dry climate and you get these white crystal minerals forming on the rocks that you can actually see."
"Respecting the land and farming organically is our way of ensuring we will be successful here for decades to come. This kind of farming also produces outstanding fruit."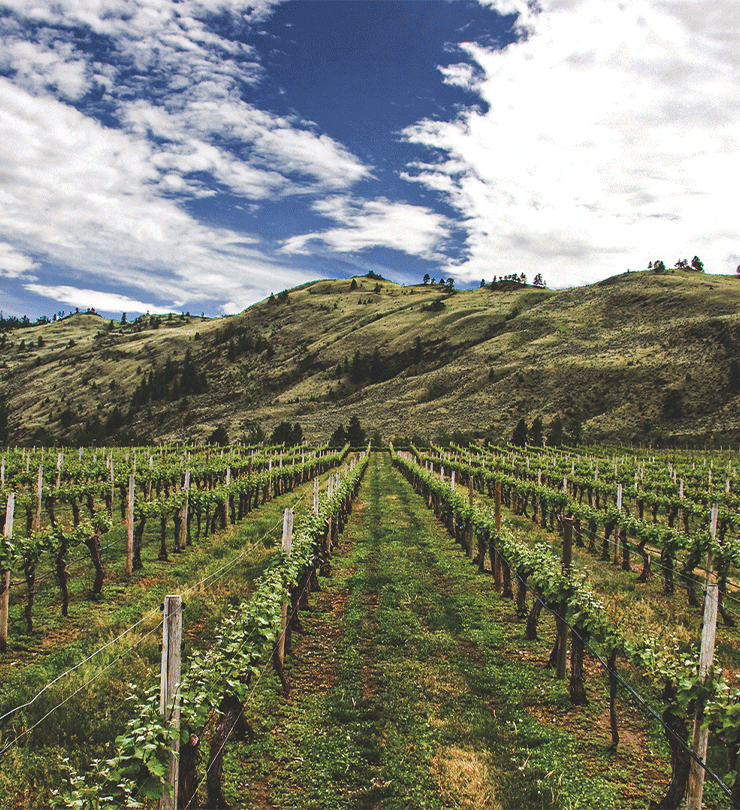 GOLDEN MILE BENCH
Rocky, hard ground makes this soil tough but when it comes to grape growing, struggle makes for better flavour. The Golden Mile is home to a gravel-rich foundation and free-draining dirt we irrigate on demand.
When the sun dips below the Kobau Mountain range in the late afternoon, our vines on the Golden Mile get a good cooling off period. This drop in the late-afternoon temperature means grapes hold onto their acidity, giving our wines a bright, fresh taste year after year.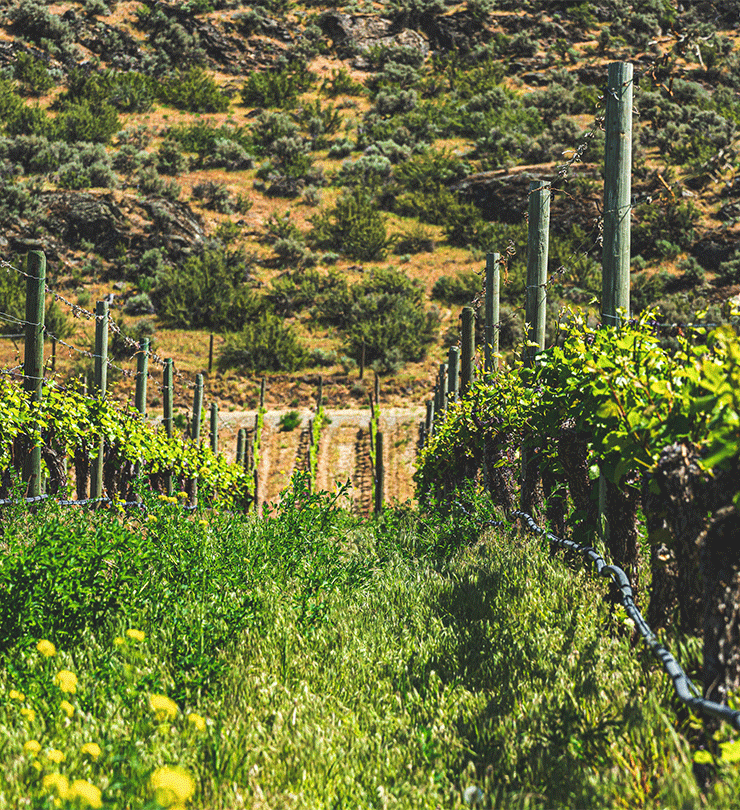 BLACK SAGE BENCH
On the Black Sage bench, you'll find rattlesnakes, arid desert air, and a sun that feels bigger and brighter than anywhere else in the valley. Thousands of years of glacial outwash left behind soil rich with deposits of minerals. A jackpot for any grapegrower.
No natural irrigation and the addition of coarse sand here makes establishing a vineyard long, hard work – but it's worth it. The grapes' struggle to get water makes for concentrated flavours. This is the home to Canada's sole pocket desert, and there's no other place like it.
Unearthing our team
Soil Scientist

We've said it before and we'll say it again—it's all about the dirt. It should come as no surprise that we've got ourselves our very own in-house Soil Scientist. With a Master of Science in Soil Chemistry from the University of Guelph, it's Steph's role to help us understand our soils so we can care for the farm, vines and the wines. It's a win, win, win.
Viticulturist

Rob is a fun-loving farmer and our resident grape growing expert here at Road 13. Seeing the difference organic farming has made in our vineyards over the last five years has only fuelled his passion and belief that vines should be grown naturally. For Rob, it's about being a good neighbour.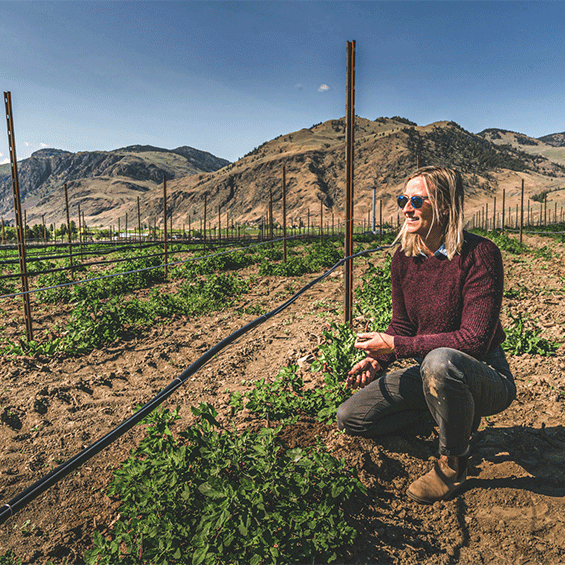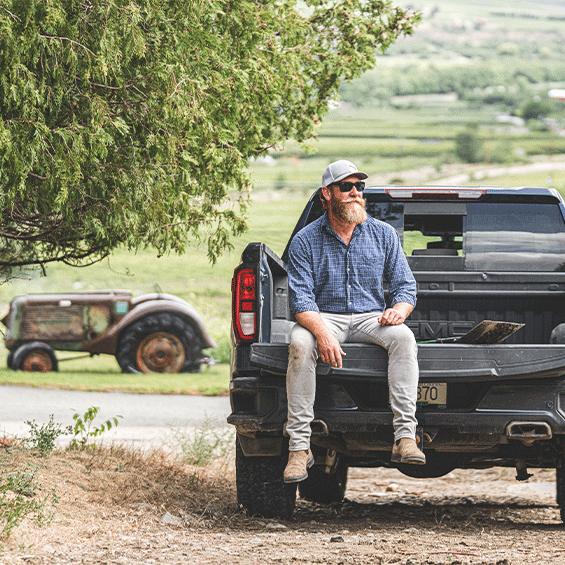 Meet our vineyards
You have to get a little dirt on your hands when you're walking the rows — but, when you've got dirt like ours, that's a good thing.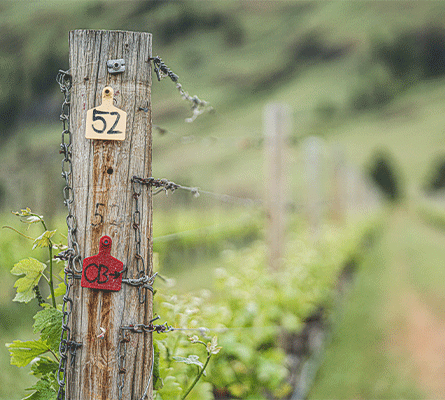 Home Vineyard
The Home Vineyard sits on an east-facing slope, tucked up against Mount Kobau on the Golden Mile Bench.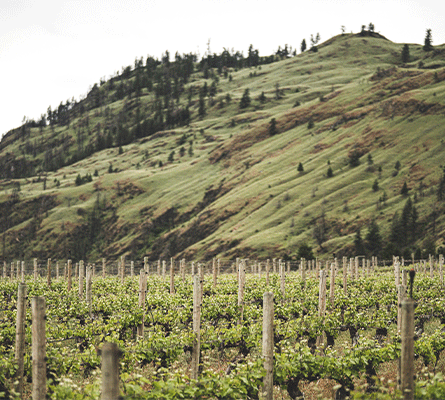 Road 7 Vineyard
The Road 7 vineyard is perched high on a south-facing slope of the Golden Mile Bench.
Stop By
A road worth travelling. Located in the heart of the South Okanagan, at Road 13, good company is always welcome.
Open Thursday - Monday | 10am - 5pm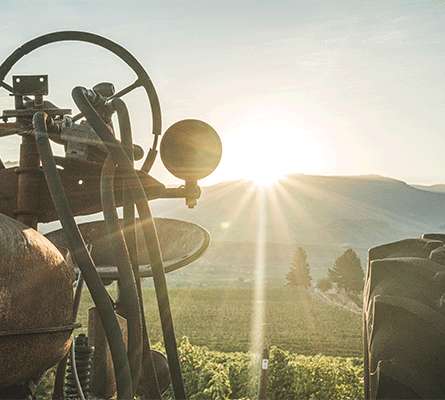 GOLDEN MILE EXPERIENCE
$20 per person // 45 minutes
Join us and explore the Golden Mile and everything it has to offer. This seated tasting experience includes six of our most notable wines. Get a taste of the variety that comes from an honest day's work.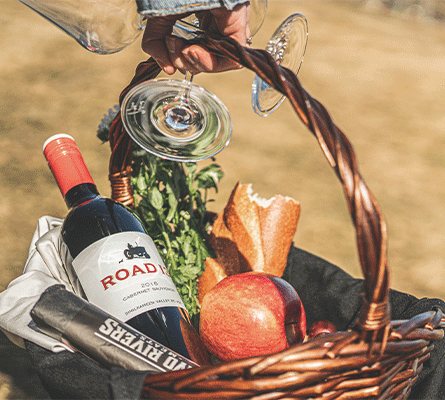 Bites on a board
+$18 PER GUEST
Add on to your Experience with our shared board for two. Dig into our curated board feature locally sourced fare while you enjoy the views of our Home Vineyard. Available to add to any Tasting Experience.