Be part of
Club 13
Being a good neighbour is just who we are, and we love sharing the fruits of our labour and a little southern hospitality. Club 13 offers member exclusive wine releases and events, complimentary shipping and experiences, and more.
SIX BOTTLES | 3 TIMES A YEAR
1
JOIN THE CLUB
Signing up is simple. Tell us about yourself and where to send your wine — we'll take care of the rest.
2
CHOOSE YOUR WINE
Tell us what you like. Your shipment can be completely customized or hand-picked by our winemaker, Barclay.
3
LIVE THE GOOD LIFE
Wine delivered straight to your door Spring, Summer, and Fall. Don't forget to visit us, because when you're in the club, you're family.
All Reds Membership
$300 - $350 / shipment
---
Our Club 13 Reds Membership is exactly that - all red, all the time.
Join our all red club
Mixed Case Membership
$300 - $350 / shipment
---
Our Club 13 Mixed Case Membership is for those who love all types of wine.
Join our mixed club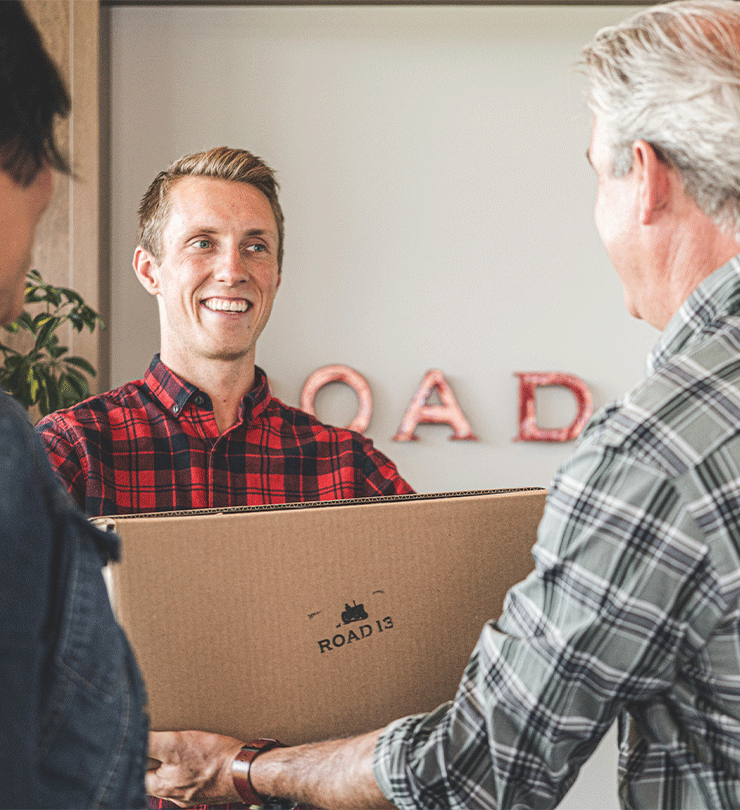 CLUB 13 PERKS
As a Club 13 member, you're in for a treat with these enticing perks:
Customizable all-red or mixed case shipments
First access to new releases, library wines pulled from our Cave, and member pick-up parties
Complimentary shipping
Member pricing for VIP experiences
Six complimentary tasting experiences
Club 13 FAQ
Wines are curated by our winemaker, Barclay. Based on your membership and the time of year, your shipment may include new and current releases.
View the wines in the most recent shipment by logging into your account.
Yes. You can add on to your shipment or customize your shipment by logging into your account. Any wines added to your shipment using your account will be extended complimentary shipping. Please note that billing will reflect the changes made.
Shipping typically begins the third week of each shipment month (March, June and October). Once your package has shipped, you will receive an email notification from our courier which will include your tracking information.
You may have your shipment re-routed to an address where it will be received on your behalf. Alternatively, you may request delayed shipping and we will deliver your shipment upon your return. Simply login to your account and edit your shipping details for the upcoming shipment, or contact us at membership@road13vineyards.com
For inquiries on our Member Experiences, you can click here. Be sure to create a TOCK account using your membership log in details. You can reach out to the Club 13 Team by email at membership@road13vineyards.com