Old vines make great wines
Our Chenin Blanc fruit is crafted from some of the oldest vines in North America. Boasting a remarkable heritage, this kind of serious rooting guarantees a wine that captures the soulful spirit of our southern roots.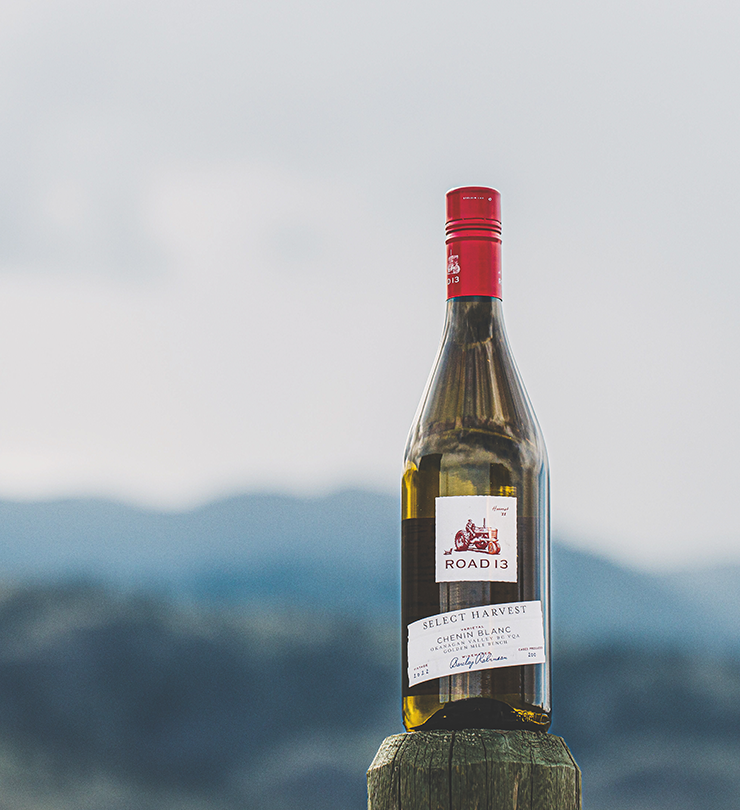 2022 select harvest


chenin blanC

Aromas of lemon curd and citrus come together to celebrate the juice for this vintage. Fermented in concrete and stainless steel tanks, followed by aging on light lees for five months before bottling.
Barclay Robinson, Winemaker

We caught up with Winemaker Barclay Robinson to understand what makes the South Okanagan a perfect growing region for Chenin Blanc.

Slide to get a behind-the-scenes scoop from Barclay ->
"Grown on the Golden Mile Bench on the west side of the valley, this site receives gentle morning sun balanced with evening shade from the mountain, giving this grape the perfect opportunity to develop a citrus profile driven by silkiness."
"What you're putting on the grapes and into the soil allows us to really take care of the land we are farming from. Our sustainable farming practices create a multitude of wild plants in our vineyards that we culture in our rows, giving us more flavours in the fruit and resiliency in the vines."
"When making a Traditional Method Sparkling, one of the the main differences is the pick time. When making a sparkling, we usually pick the fruit 3 weeks earlier than we would for a still. We do this to capture bright acidity and a neutral wine base, as the flavour evolves from aging on yeast lees during secondary fermentation in bottle."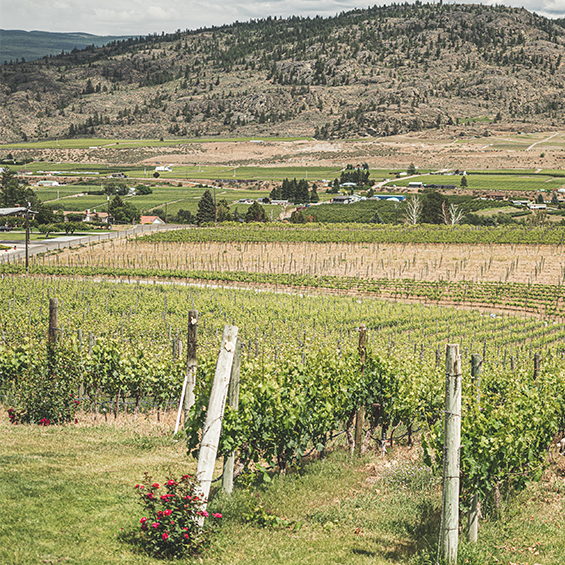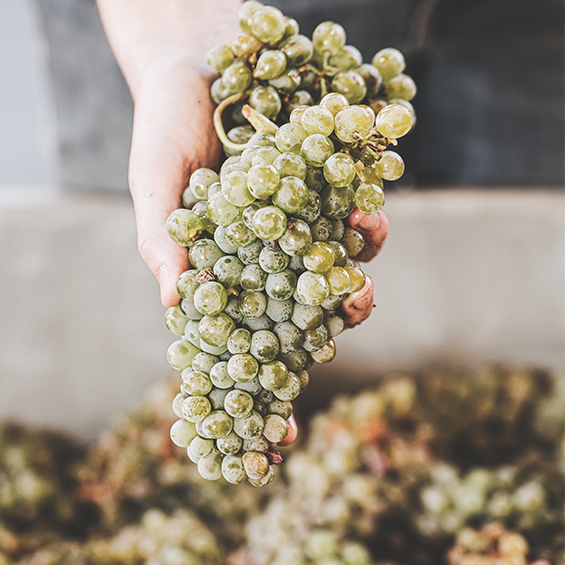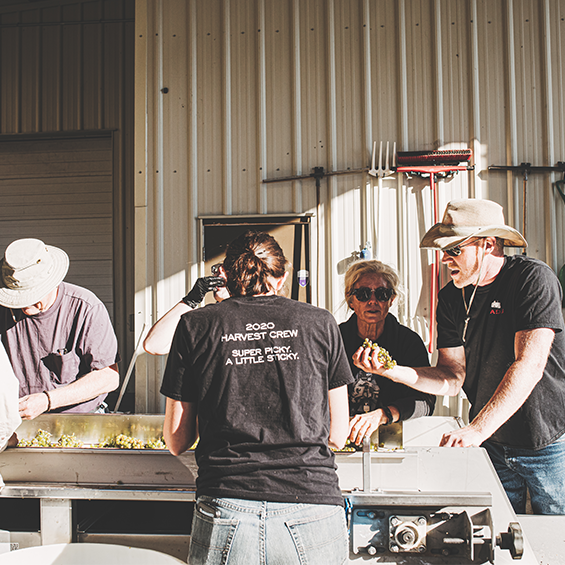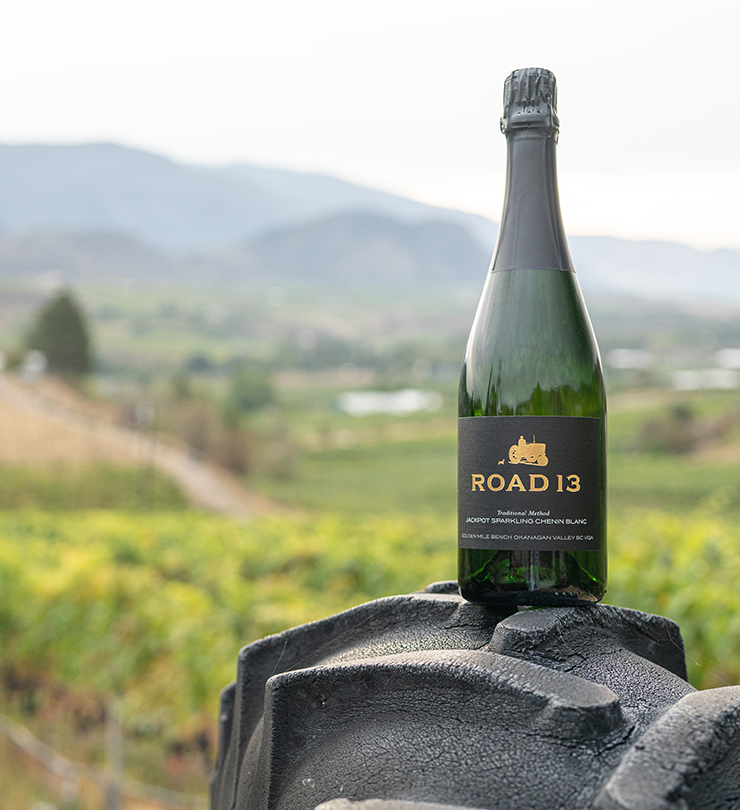 2012 Jackpot Sparkling


chenin blanC
92 Points, Decanter World Wine Awards
This crisp sparkling is perfect for toasting the host with the most. Green apple and pear concluding with a long finish and persistent bubble.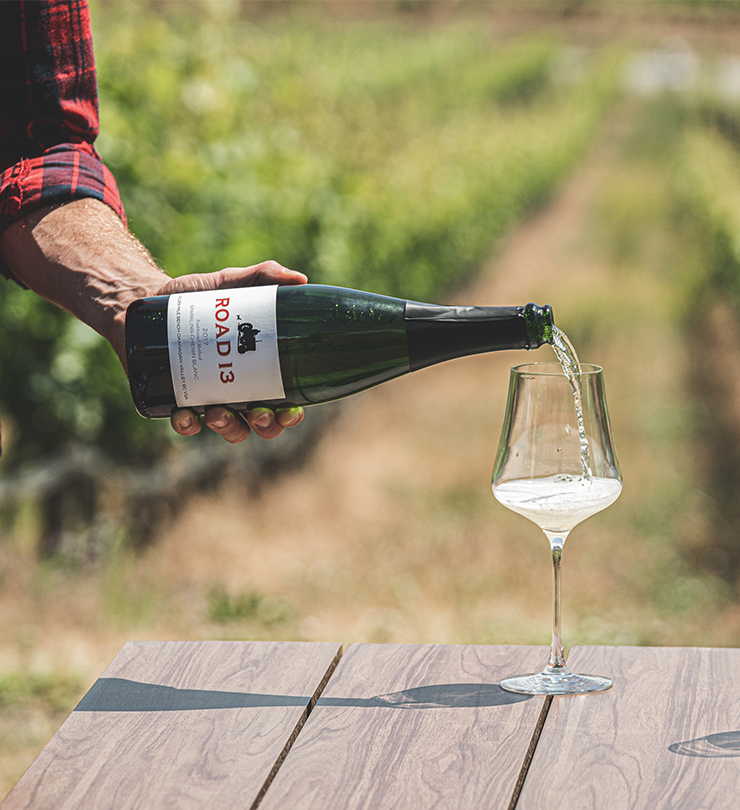 2018 Sparkling


chenin blanC

Hand-picked at optimal acidity and ripeness, we gently whole-cluster pressed to capture the grape's delicate aromas and flavours. 
"This Traditional Method Sparkling has a great balance between the fruit and acid combined with a delicate mousse, making this a perfect celebration-worthy wine."