CELEBRATION READY
When you've got big celebrating (or relaxing) to do, we've got the wine for you. Both our Jackpot and Road 13 Traditional Method Sparkling Chenin Blanc bring just the right amount of refresh and relax. Pull up a chair, fill a glass, and start soaking up the sun with some Chenin.
Winemaker

"These old vines produce less fruit than younger vines but the quality is off-the-charts in terms of complexity and concentration of flavour."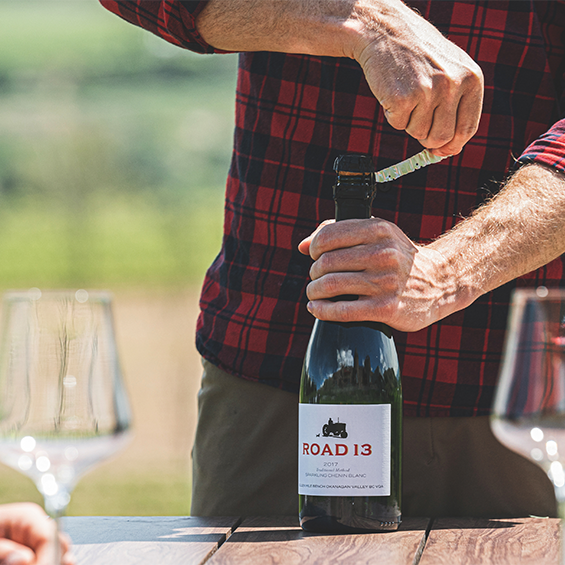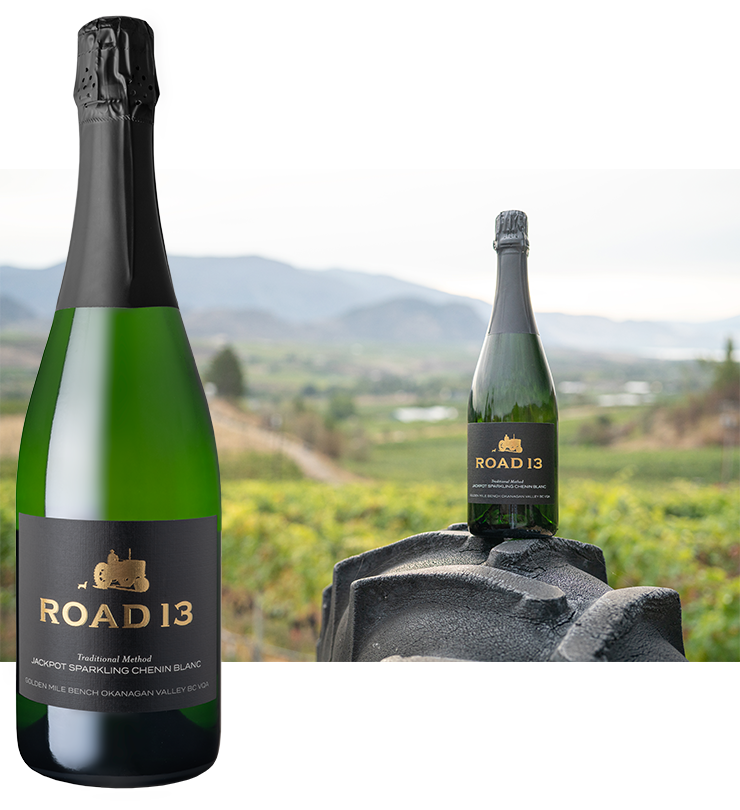 2012 Jackpot Sparkling


chenin blanC
special occasion wine
"There is an additional 5 years of ageing that goes into making this Jackpot Sparkling. That combination of pressure and time creates a creaminess on the mid palate, a little bit more weight, and a very fine, elegant bubble." – Barclay Robinson, Winemaker.
$90 / bottle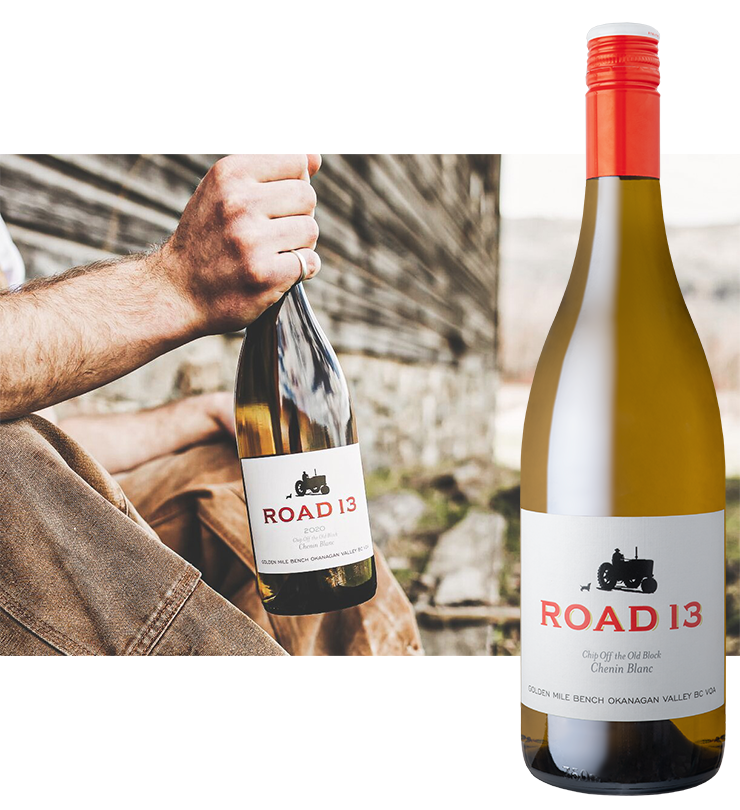 2021 CHIP off the old block


chenin blanC
WINEMAKER'S PICK
Our hand harvested Chenin Blanc gives bright notes of guava, ripe Fuji apple, and melon, making for a rich and balanced palate.
$23 / bottle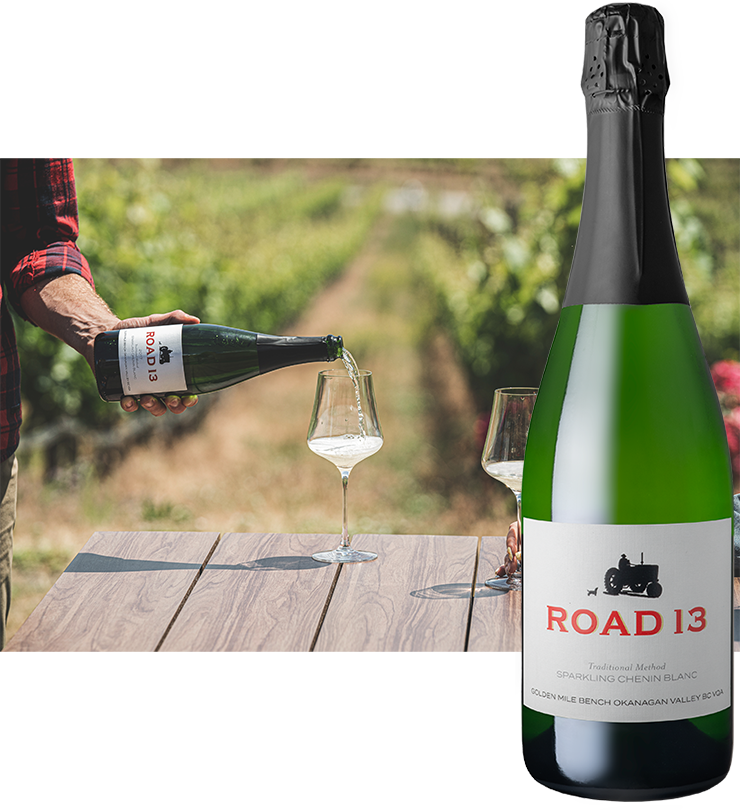 2018 Road 13 Sparkling


chenin blanC
traditional method sparkling
Our Sparkling Chenin Blanc was hand-picked at optimal acidity and ripeness, we gently whole-cluster pressed to capture the grape's delicate aromas and flavours. 
$45 / bottle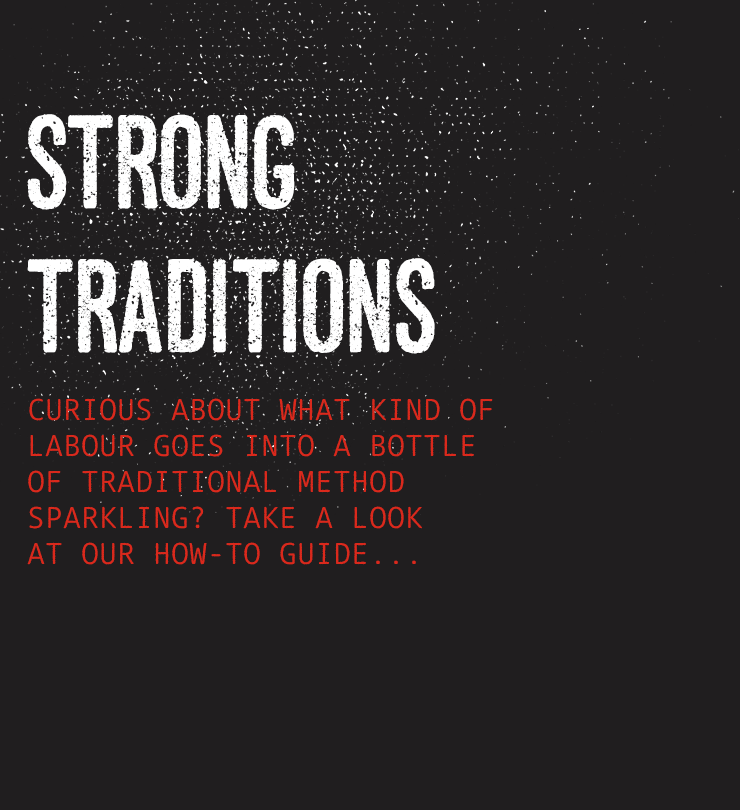 Harvest Old Vine Chenin vines.

Make base wine.

Base wine is bottled.

Additional yeast + sugar are added.

Wine is placed under a crown cap.

Yeast ferments sugar into alcohol until dry, creating Co2.

Sparkling wine then ages on the dead yeast (aka: lees).

These lees add bready notes and textural richness.

Bottles are frequently turned and repositioned.

Wine is disgorged and lees sediment removed.

Dosage (a blend of sugar and wine) is added.

Wine is corked and caged for ageing.

Cheers to a job well done!
"This Traditional Method Sparkling comes from some of the oldest Chenin Blanc vines in North America!" Robinson explains. "Great balance between the fruit and acid combined with a delicate mousse make this a celebration-worthy wine."
No Pressure.
No Diamonds.
The bubbles in sparkling wine are a product of CO2, which is absorbed when fermentation occurs under pressure. Sure, making a Traditional Method Sparkling takes more hours and more time but we wouldn't have it any other way. Both the Road 13 and the Jackpot Sparkling Chenin Blanc are labours of love and proof that there's no shortcuts to greatness.