Summer Club Shipment
Over the moon
The Farmer's Almanac predicted summer temperatures and precipitation to be near or above normal. Because we are farming in a desert that brings some serious summer heat, a wet spring is music to our ears. In honour of this forecast, we've put together a handful of wines in your Summer Club 13 shipment perfect for sipping and savouring — rain or shine.
Every growing season is full of mysteries to solve and weather to watch and for this reason, we rely on our trusty Farmer's Almanac to be our guide. With 320 years of farming wisdom and folklore, this book of ancient knowing is full of the kinds of mighty and mystic forecasts we need to get the job done right.
Mighty & Mystic
The Farmer's Almanac is predicting a wet spring and hot summer and honestly, we'll drink to that. We've got some new releases and old favourites we think you're going to love. We recently caught up with Road 13 Winemaker, Barclay Robinson to get the goods on the growing season.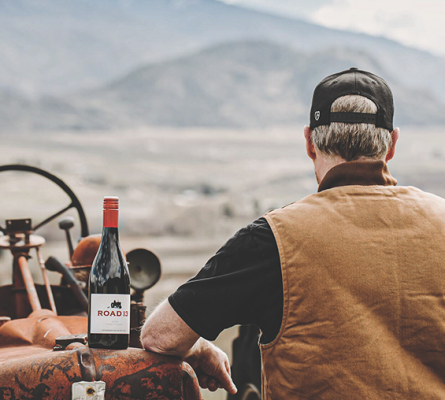 What kind of impact does organic farming have and why?
We've been officially certified as organic farmers now for one full calendar year. You can definitely see and taste the difference that organic farming makes. There's a lot more complexity in farming this way but the fruit produced is better in every way.
Why does the moon matter and how does it impact the growing?
Learning to lean into the moon cycle and its connection to gravitational pull can have a serious impact on the success of your farming effort. 320 years of Almanac wisdom can't be wrong! There is no question that the coming and going of the moon is worth keeping an eye on and planting around.
More Moon Magic
The reality is, there are some aspects of nature that can't be explained. A good farmer knows that success is 80% hard work and 20% sheer luck and I love the fact that we can't scientifically know it all. Some things (like micronutrients and moons) have immeasurable impacts we have to learn to trust.
Learn More