Signs of Spring
Introducing our 2021 Ros
é
The Old Farmer's Almanac has long followed the astronomical definition of the seasons based on the position of the sun and the earth. In fact, the moon and all of its coming and going, can dictate when a farmer decides to plant or to pick and everything in between.
Traditionally called the Pink Moon,  April's full moon marks the arrival of warmer days, wild flowers and the release of our Road 13 Rosé (Coincidence? We don't think so).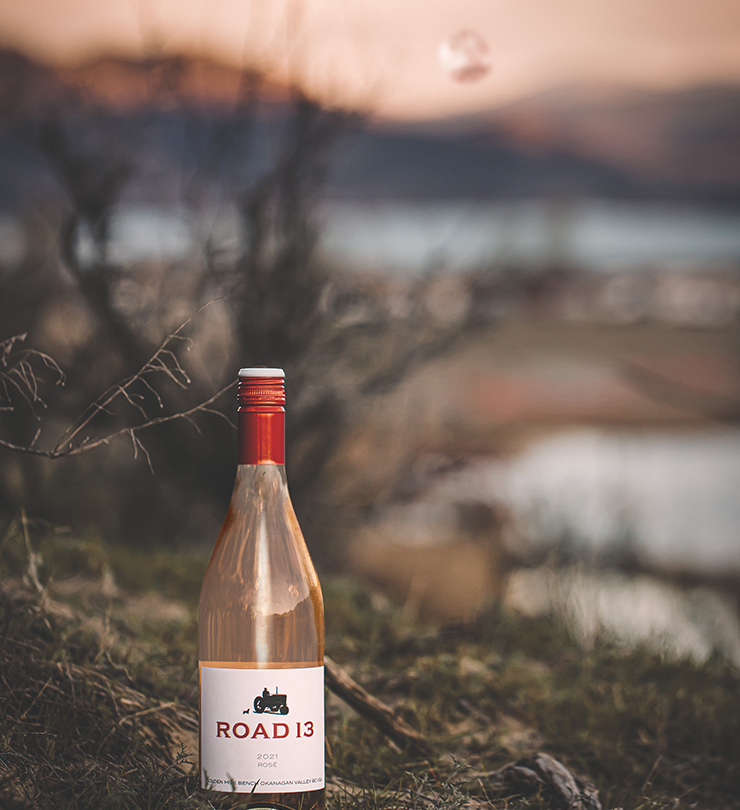 Stay Golden
Our 2021 Rosé is made with a blend of Pinot Noir and Gamay grown on the Golden Mile Bench in the South Okanagan. Elegant and bursting with rose petal and cherry blossom, this wine is a perfect partner for raw oysters, Dungeness crab, or grilled burger with dried cherry relish. Not unlike the moon, this Rosé is both beautiful and powerful and we can't think of a better way to welcome spring.
"This wine is really pretty, but it'll still pack a punch! The blend of Pinot and Gamay gives this wine an elegant boldness and a beautiful fresh finish. I love this wine with a plate of raw oysters or a fresh shellfish of any kind."
2021 Road 13 Rosé
Grown on The Golden Mile Bench
This blend of Pinot Noir and Gamay makes for a fresh wine with a pale pink hue that is bursting with flavour. Can you think of a better way to welcome spring?! 
DARE TO PAIR: Raw oysters, fresh lobster, moonlight dancing.